[Pistol Urn Open Holster]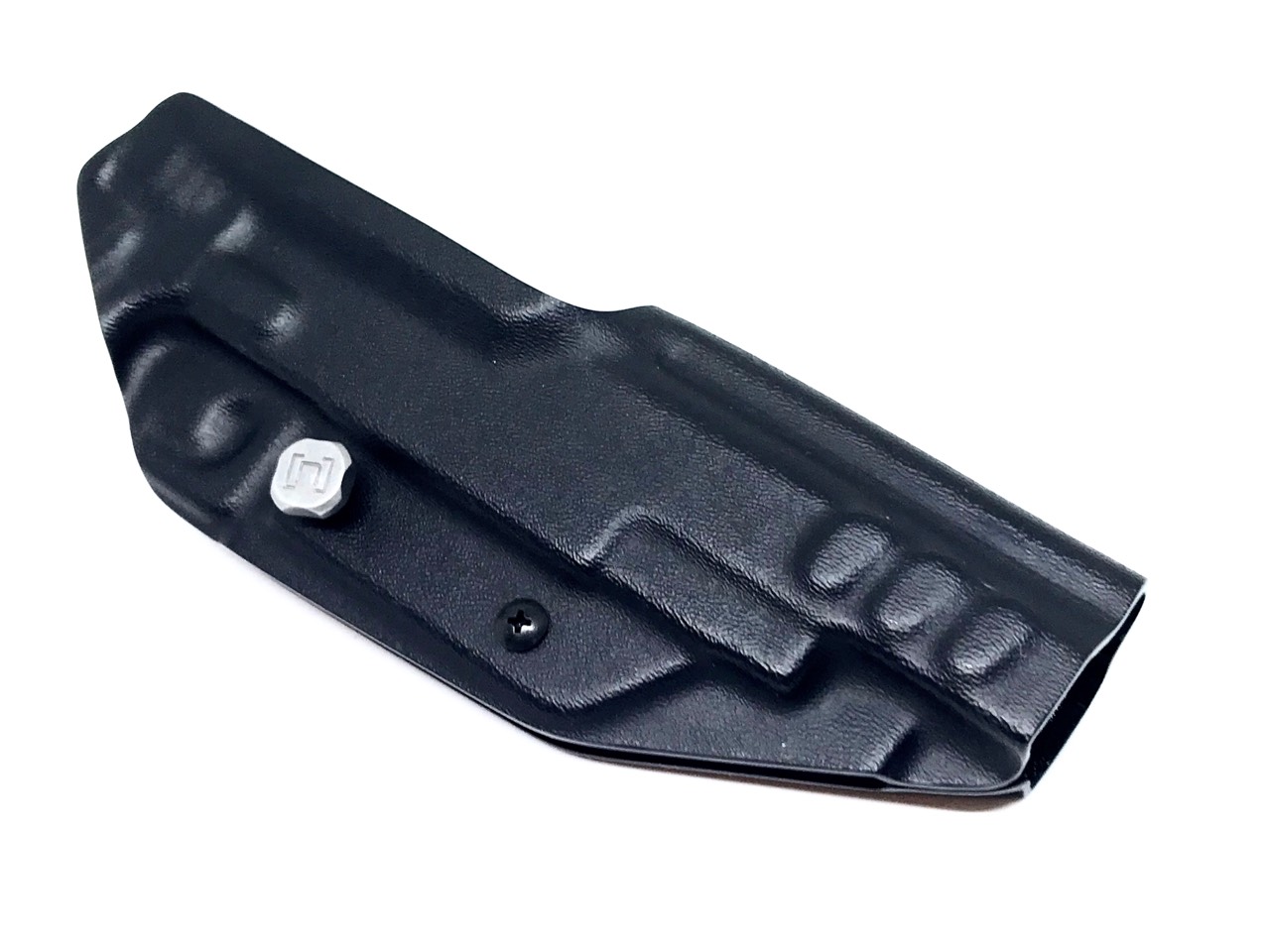 [Pistol Urn Open Holster]
The [NERD] Pistol Urn Open Holster is the culmination of over two years of research, design, testing, evaluation and rebuild after rebuild after rebuild until we had something worthy of your time and money.
Open shooters are discerning individuals, they are often some of the most meticulous and detailed shooters in the sport. We designed this holster for you.
Each Pistol Urn is built off the robust STI DVC Open gun platform but will accommodates STI 2011 Open gun models. The Pistol Urn Open Holster is built for the demanding needs of the sport of 3 Gun by protecting as much of the handgun as possible without sacrificing speed on your draw stroke. The Pistol Urn Open Holster keeps your handgun safely and securely at your side until needed with consistent but adjustable tension using the included [NERD] ThumbTack rapid tension adjustment screw.
 
[NERD] Pistol Coffin Features:
Trigger Guard Retention snaps in place around the trigger guard of the pistol to ensure the strongest lockdown of the pistol during movement.
Quick, repeatable drawstroke and smooth re-holstering
All [NERD] Pistol Urn Open Holsters include one (1) ThumbTack as part of the kit for rapid tension adjustment between stages.
Thick Kydex is custom molded in Atlanta Georgia, the heart of competitive shooting in the South. If it can stand up to the Hotlanta competition, we know you will be satisfied.
Includes an Invictus Practical Holster Hanger - Long version - approx. 6" long x 2" wide. 6061-T6 hard-anodized aluminum,18-8 stainless hardware. Drops most holster bodies between approx. 2.25" - 3.5" from belt attachment, integral offset of approx. 0.5" - 0.75" (depending on holster position).

Includes a BladeTech Tek-Lock belt attachment device.

Built off the STI DVC Open Platform but will work with many other open models by STI. NOTE : We cannot ensure each variation of open gun in the market will work with the Pistol Urn due to all of the modifications, models, optics mounts, and other bolt on parts which are available. If you are not 100% happy with the fit of your [NERD] Pistol Urn, simply email us notifying us you would like a return and as long as the holster is in new, unmodified condition we will be happy to refund your order.
For Pistol Coffin or Pistol Urn hanger assembly instructions see our new Knowledge Page here:
http://www.weare-nerd.com/nerd-knowledge/
Questions about this product? Dealer Orders? Email us directly - Sales@WeAre-Nerd.com
Handgun Model / Right or Left Hand: